Top Ten Free PSD Download Sites
Looking for a particular PSD file? We have scoured the web looking for the best resources for free PhotoShop files. Whether you're just looking for buttons and navigation or need a template for business cards and CD covers we have found the sources you need. 
1)  70 THE BEST AND USEFUL FREE PSD FILES A DESIGNER MUST DOWNLOAD - Includes business card and CD/DVD insert templates as well as a range of smaller design features. A great place to start.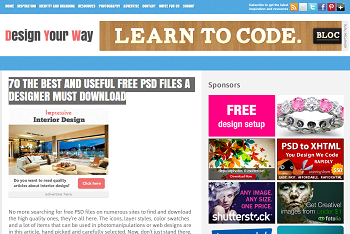 2) Free PSD Files .NET Download cool charts, sliders, characters, and much more.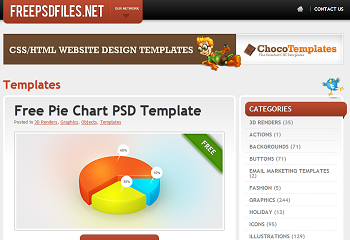 3)downloadpsd.com Download PSD offers 27 pages of downloadable PSD's including a nice email template, iPhone and other device images, copyright and other icons.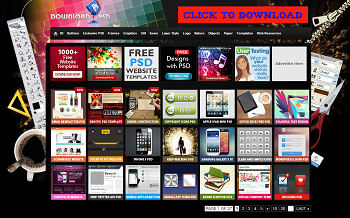 4) FreePSD.com Great Icons, some cool elements, and a few templates for blogs, corporate, and other uses.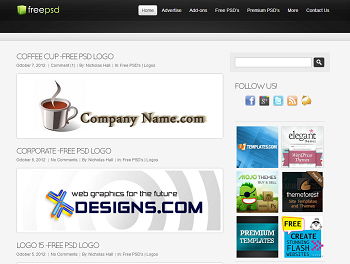 5) DeviantArt Great user submitted art PSD's.  Download great artwork and see how the skilled PhotoShop users create their works.
6)PSDHome Lots and lots of nice icons and user controls. Over 50 pages of downloadable PSD's.
7) PSDExplorer Another great source of icons. Don't reinvent the wheel, speed development time on your project by downloading these premade icons and graphics.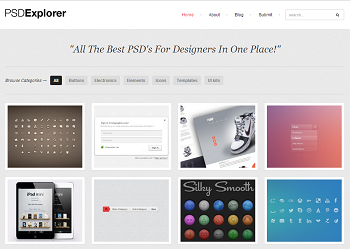 8) Design Kindle Design Kindle focuses on quality submissions and helping the web design community by bringing them together. A good resource for UI controls, icons, and web graphics.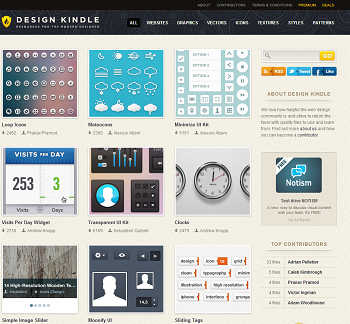 9) PSDChest Free templates, themes, and user interface controls by Shegy.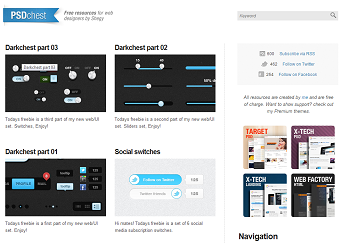 10) Creattica Free PhotoShop files in addition to  icons, brushes, blogger templates, themes, textures, and vectors.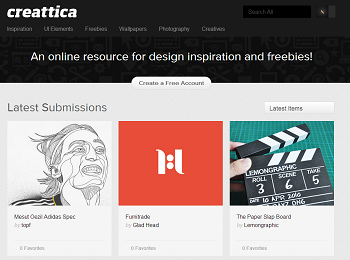 Missed a good source? Let us know in the comments.