Sapphire, the Next Generation of Phone Screen?
In the near future we may be holding phones that have a screen with a stability and strength of a military armor. Yes, Sapphire, one of the hardest and most scratch resistant natural substances on Earth, could soon protect your phone replacing Gorilla Glass. Sapphire is almost 3 times stronger than the current crop of glass screens.  iPhone5 users are already using Sapphire, not as your front screen but as something to protect your camera lens.
Sapphire in its natural state features unique eye catchy deep blue hues commonly used in jewelry. In recent time's artificial production of Sapphire using aluminum oxide at a higher temperature has made great leaps bringing the size of the crystals up and the price down. Highly resistant artificial Sapphire glasses are made using this method. Sapphire is so hard that it is impervious to most abrasives. Even the hardest car key in your pocket or an accidental drop from your hands aren't going to damage or scratch screens made with this material.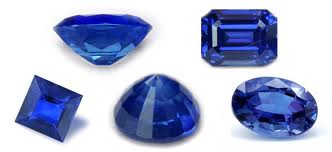 But the important question is about the cost effectiveness of the glass. It's currently almost 10 times higher than Gorilla Glass and is one of the most expensive options available. Reports indicate that with these increasing demands and improved production methods Sapphire can be brought within the reach of a cost efficient phone package. A huge market is waiting for the Sapphire manufacturers if the element reaches an affordable price.
Another hurdle to be faced by the Sapphire glasses would be the Weight factor. Sapphire glasses are comparatively of larger weight compared to other glasses. We may adapt to lengthier (i.e, note,tab,pad) ones but maybe not to heavier ones. Smart phones are always expected to be lighter. Sapphire is almost 60% heavier than Gorilla glasses. Laminations of Sapphire glass are made over other cheap materials to reduce both cost and weight and make it affordable and usable.
Apple's iPhone4 and iPhone4S critics on their use of glasses with poor resistant had made them switch towards more resistant and superior range of glasses on their last release iPhone5. Though they have adopted Sapphire only to protect their camera lens in iPhone5, their next release is expected to have Sapphire proof all over. Apple definitely seems to show serious of interest on this Sapphire. When it comes to high end smart phones, switching over to Sapphire glasses doesn't seem to make any much of impact on their overall cost and their manufacturers most probably wouldn't show any hesitant.
Gorilla Glass 3 was announced earlier this year. Apple has made this announcement for their upcoming releases. A molecular level improvement and 50% boost in its retained strength is promised over this Gorilla Glass 3. Steve Jobs had a desire to make Apple's own high resistant Gorilla glasses for their devices. It is expected to be twice as resistant as Gorilla Glass 2.This Gorilla Glass 3 is expected be to be the near future improvement preceding Sapphire glasses.
On te market side Corning's market share is threatened by the potential use of Sapphire screens. Corning sales of its Gorilla glass are at record levels and seems to make continuous release and updates on its Gorilla glass with newer versions. GT Advanced technologies are as far the fast moving company in Sapphire technology. They claim to make ingots of any size and are developing methods to create Sapphire sheets that are almost of a human hair thickness. They even made a demonstration using an iPhone5, whose screen is covered with Sapphire. They tried making scratches with hard stones and showed its durability and resistance.
With Sapphire's increasing demand and companies interest in it has lead to mass production of Sapphire thereby reducing its cost. Many companies in United States, South Korea, Japan and Russia have started working on similar technologies. A high end smart phone would be coming up with Sapphire glasses on near future.